Savings Account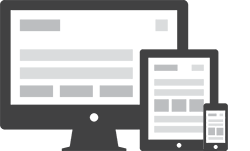 There are plenty of reasons to save: retirement, a child's education, a special occasion or just the security of putting away money for the future. Whatever your reason, Union Fidelity FCU has a savings product that's right for you. Our savings and certificates accounts offer competitive dividend rates and such convenient features as direct deposit and payroll deduction. For more information about savings, please
CLICK HERE
.
Checking Account
Union Fidelity Federal Credit Union offers a terrific checking account to fit your needs. It include features such as Quikcash ATM card, direct deposit and a no-fee MasterCard® Debit Card. For more information on these and other features, please
CLICK HERE
.
Card Services

Looking for a credit card or debit card that offers convenience and buying power as well as low cost? Look no further. Union Fidelity FCU can help you establish a MasterCard® Classic, MasterCard® Secured, or MasterCard® Gold credit card account. We can also offer you a MasterMoney debit card that draws money directly from your checking account.
CLICK HERE
for more information about MasterCard® credit cards and MasterMoney debit card.